SATTE DELHI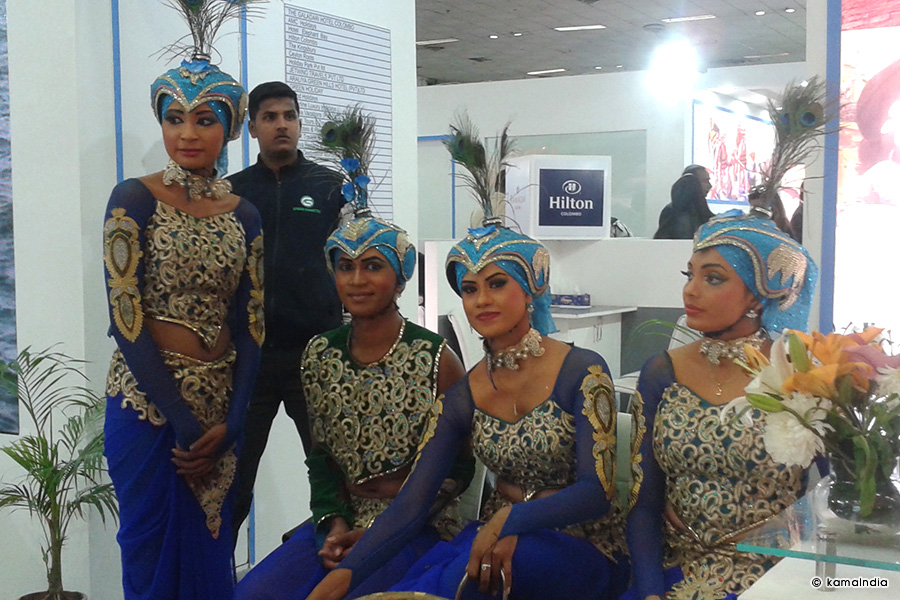 Start Date : 15- FEB-17
End Date : 17- FEB-17
Venue: Pragati Maidan, New Delhi, India
EVENT PROFILE
Satte Open world is the first buyer-seller exchange in the region, the biggest and the best organized travel trade show in India and in South Asia. It has arrived and established itself as a serious business platform for the composite tourism industry. Tourism as a two-way exchange truly took place between India and Nepal,Bhutan, Sri Lanka, Egypt, Malaysia, Thailand, Las Vegas, California, Macau, Turkey and Kuwait, all of which brought in buyers and sellers.
VISITOR'S PROFILE
A committed Visitorship of-Travel Trade Members, Corporate and Business Travel Decision Makers, Leisure and Holiday Travellers (FIT & Groups), Travel Trade Members, Corporate and Business Travel Decision Makers, Leisure and Holiday Travelers, National and International Representatives frm Hospitality Industry, Travel Planners etc.

EXHIBITOR PROFILE
Travel Agencies, Travel Agents, Telecom Industry, National / Regional, Tourist Organisations, State Government Tourism Departments, Tour Operators, Travel Agents, Hotels, Resorts, Adventure Tourism, Airlines, Car Rentals, Railways, Coach Operators, Cruise Lines, Maps, Guides, Travel, Accessories & Equipment for Camping, Biking, Trekking, Photography etc.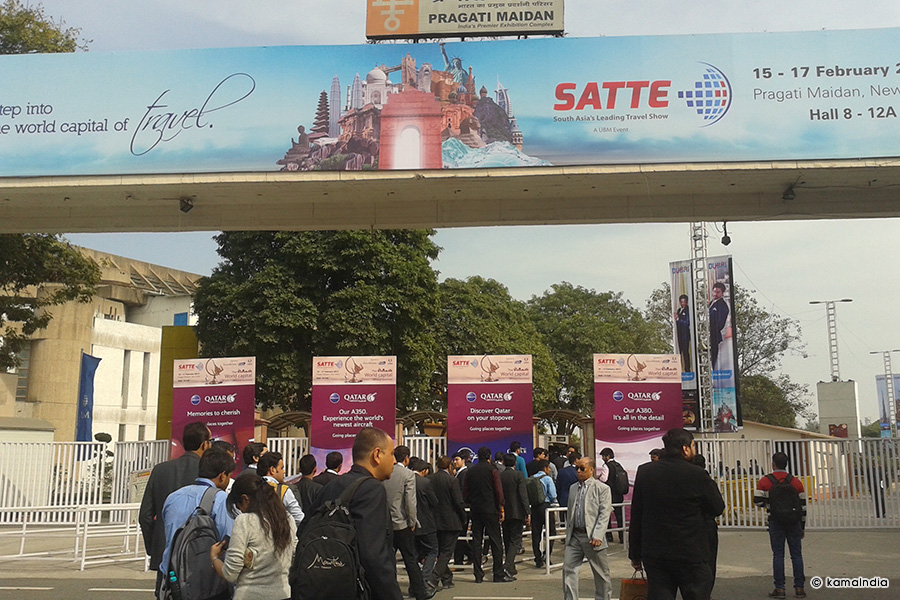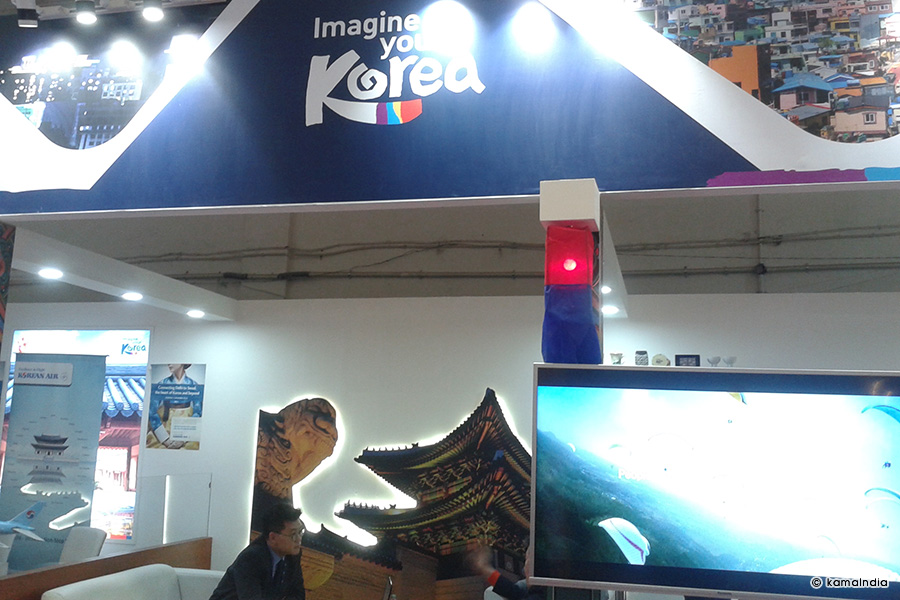 VISIT REPORT
13:40 : Moved frm office to visit SATTE Tourism exhibition.
14:10 : Reached to the Trade fair venue Pragati Maidan New Delhi and took business visitor badge
14:20 : After getting entry card frm the registration started visiting fair, collected Catalogues/
brochures, business cards CDs had words with exhibitor (specially frm Bhutan, Nepal,
Srilanka, Korea, Thailand, Indonesia, East Europe , Kerela, Madhya Pradesh, Bulgaria,
Egypt, Turkey, Hong Kong, USA) and took snaps.
17:30-Completed visiting SATTE tourism exhibition.
18:10-Back to office and arranged all brochures, catalogues and cards.

ASSESMENTS
I, Rumi Dhar frm Kama Journeys & Hospitality Services Pvt Ltd visited SATTE 2017 Exhibition on 16 Feb 2017 which was held in Pragati Maidan , New Delhi frm 15 Feb 17 to 17 Feb 17 frm Hall number 8 to 12 . It was an excellent fair frm the way of travel and tourism field. It is 24th time when SATTE is happening in India. As like last time, this time also 35 countries and 28 Indian states participated.
All of north east states were under banner of Incredible India and got its counter. Andhra Pradesh, Jammu Kashmir, Maharashtra, Madhya Pradesh, Karnataka, Kerala created their own counters for promotions. Much for new - Kerala came out frm its style of spices and tried Theyyam theme for it's booth. There is nothing much has changed except of increased number of agents in Thailand, Bhutan, Japan and USA. Macau is same like last time in SATTE for its history, United States, Las Vegas and California Tourism organization as for adventure, Israel as holy place. Out of the box was Africa specially east African countries - Zimbabwe, Tanzania, Kenya and Ethiopia etc were promoting jungle safari and tribal tour.
For new... SATTE also followed digital India and many hotels, travels agency introduced there app for convenient and simple way of booking. What I noticed this time that there is some serious business is going this time in SATTE, companies are promoting itself in fullest and it's biggest reason is Indian are earning disposabl money which Indian are using in travelling, that's why number of Indian tourist are increasing day by day in other countries. In my notice people are more interest in out bound then inbound.
As it was mentioned that total 750 exhibitor were there... but in my view it is more than 1000 exhibitors. Many of the exhibitors are frm hotel industries, travel agencies and travel solutions.
Over all must go trade fair.